News
We kindly ask you to follow and like our Facebook page, where we are regularly updating our events, progress, and further developments.

---
School Magazine – GIS Chat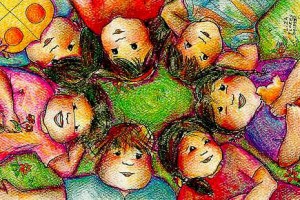 GIS Chat is dedicated to our students. We encourage our students by publishing their contribution to stories, poems, articles, drawing, puzzles, riddles, jokes. Thus we try to inculcate a taste of art and literature in children. Please click here to read our student's contribution.
---
4th year Anniversary and Inauguration of Boarding facilities.
Posted on 24th January 2014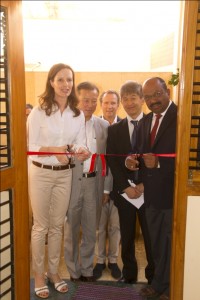 On 24 January 2014, German International School embarked 4th year of academic excellence and also inaugurated boarding facilities. Now German International School is Chennai's first Bilingual International Boarding and a Day school.
Our sincere gratitude to:
Mr. Kyungsoo Kim, Consul General Republic of Korean Consulate, Chennai.
Dr. P. Perumalsamy, Former School Education Minister, Current Honorable member of Tamilnadu public service commission.
Mr. Hidehiro Ishiura, Director General of JETRO, Parents & Audience.
Speeches from the 4th Anniversary day
Speech of the Principal (Mrs. Melanie Rolf)
Speech of the Vice principal (Mrs. Anandha Rani)
Speech of the Advisor (Mr. Thomas A.Pallushek)
---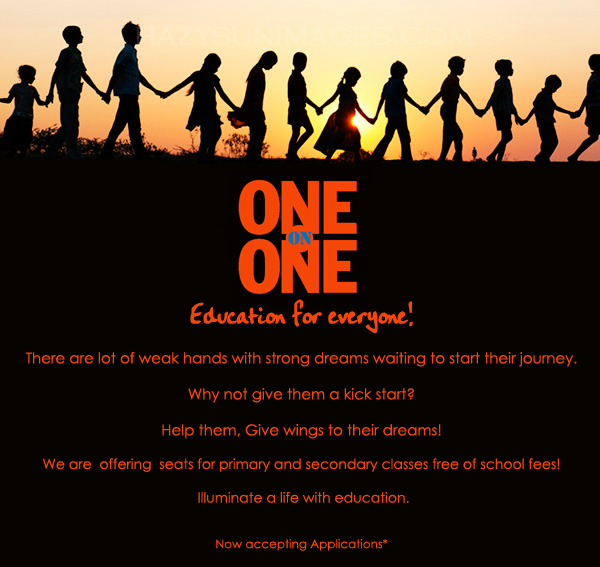 "One on One – Education for everyone"
Childhood is a significant period in one's life because the foundation for the whole life is laid only during that period. Most of us are fortunate to have a positive 'foundation' during our childhood. But, there are a few children who lack adequate care and support during their childhood and are likely to lose their future as the wings of their dreams are clipped at an early stage and our initiative is aiming to fulfill dreams of many gifted young children.
In the first stage of the social initiative programme, GIS Chennai will offer free seats for primary and secondary classes free of school fees. As an international school with a recognized Indian syllabus, we are giving wings to aspiring young minds that are gifted with exceptional talents but can't afford the school fees.
We will empower these gifted children to succeed with the skills essential for this millennium. We will build them a strong foundation and create them the best future to live in. For further information, please get in touch with the school's front desk.
---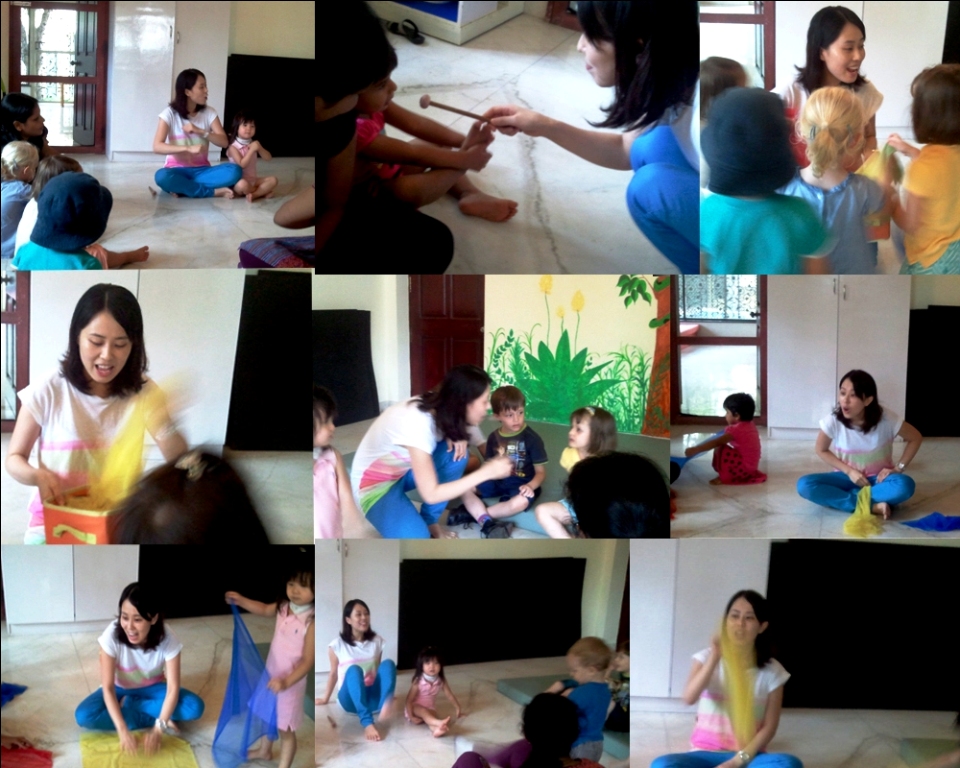 Our Musikgarten teacher Mrs. Jenny is helping our children to discover the world of music!
Through her extensive knowledge and experience as a recognized Piano artist and a Musikgarten Teacher, she is offering an exciting and comprehensive music lessons for our children, designed to help children discover the world of music through motivating materials and activities which develops the whole child.
Our children are responding to the musical activities with rapt attention as they soak up the musical sounds, they are beginning to explore with their voices and developing their musical skills so that they can sing in tune, and move exactly with the musical beat!
---

German International School has formed a vibrant community "German International Educational club" to share our expertise, experience, and challenges of modern education and to provide excellent networking opportunities for our members and a place to meet other people with similar interests and ideas. Our Club is also trying to bring about an awareness of parental attitudes towards traditional Educational methodologies.
We welcome educationalists, teachers, and parents for lectures, social gathering, charity and more.
The initial club meeting is on 12th July 2013, 4-5 pm which will give us more insights into learning and teaching in general and will surely be a great kick-off for our further topics.
Call us today and become our member for free!
---

On April 20th 2013, German International School Chennai conducted the Symposium "Innovation in Education" at The Leela Palace, Chennai. Several dynamic personalities made this event special by giving us insights into the latest educational approaches.
Our sincere gratitude to:
Dr. Ennapadam Krishnamoorthy – Founder and Chairman of Neurokrish
Ms. Anu Singh – Edexcel Representative, New Delhi
Ms. Melanie Kells – Dean of studies, Canadian International School, Bangalore
Mr. Prakash Vaidhyanathan – Science Educator and Inventor
Ms. Anitha Krishnaswamy – President of Global Adjustments, Chennai Parents & Audience
The Event was highly informative and the audience was able to grasp insights on how children can benefit from holistic educational methodologies and how those are implemented in German International School, Chennai.
GIS Chennai will continue to follow up with Universities and inspiring specialists of different professions to stay up to date with the latest educational research for the benefit of our concept, curriculum, and methodologies
---

"Save energy, this summer"
Chennai is a place wher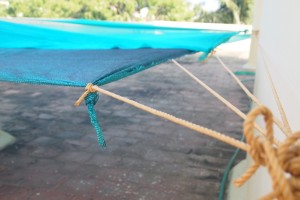 e summers are hot and humid, especially in coming months. 'May' is the boiling month of the year, Our Facility Manager Mr. Joby Thomas, proceeded with the idea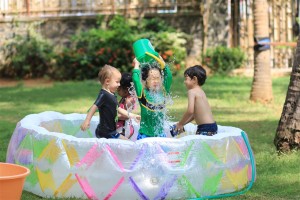 of shading the top open area of the school buildings.
One of the best ways to do this is by installing tents. This will keep the solar heat from radiating down into the building and our tents have covered 90% of the top open area.
This has blocked 50-60% of solar heat and the internal area is much cooler than before and And less energy use means less dependence on the fossil fuels that create greenhouse gases and contribute to global warming.
Air conditioners emit over a half billion tons of carbon dioxide into the atmosphere each year, adding to global warming. They also generate sulfur dioxide, a chief ingredient in acid rain. "Earth Day every day" – German International School is proud to save energy by limiting the consumption of cooling systems!
---
Symposium
Innovation in Education
20th April 2013, 10:30 am
Objective: Share Insights on the latest holistic educational methodologies.
«Dr. Ennapadam Krishnamoorthy, MIOT Hospitals»
«Ms. Anu Singh, IGCSE representative, New Delhi»
«Dr. Kausalya Nathan, Lifestyle management consultant»
«Ms. Melanie Kells, Dean of studies, Canadian Intern. School Bangalore»
The Leela Palace,
Adyar Seaface, M.R.C Nagar, Raja Annamalaipuram, Chennai 600028
---
Focus for the future
| | | |
| --- | --- | --- |
| | | |
| | NEW LOGO | OLD LOGO |
| | | |
Dear Friends of the school,
Posted on 14th February 2012
As announced at the beginning of this school term, 2013 brings great progress for the German International School. We believe in our unique concept of inter-year, project-oriented, and bilingual education as well as in our strong German Curriculum for grades 1 to 8 which continues to be our cornerstone. New changes are being implemented bring improvement and add additional value to this strong core. We want to share our latest achievements with you and also give you more insights on the next stages of our progress in place at "DSC".We are delighted to announce, that Deutsche Schule Chennai has been recognized as a private center for the International General Certificate of Secondary Education (IGCSE).
Being a truly international school, we decided to partner with the Edexcel division which is the United Kingdom's largest awarding body for academic and vocational qualifications. The Edexcel board offers a wide range of 40 subjects related to the respective cultural environment of an international school.

Edexcel International Examinations are the most renowned international boards offering different qualifications to students such as IGCSE, GCE O Level, AS level and A Level. The syllabuses are recognized by colleges, universities, and employers all around the world.Located in the UK, Edexcel is part of Pearson PLC, the world's largest educational publishers of educational material and several magazines including the "Financial Times". We believe that our international students will benefit from subjects such as Cultural Studies and Tamil not only on an intellectual basis but also regarding their social competence and their acclimatization in the new and exciting environment of India.This curriculum not only offers an internationally recognized school-leaving certificate – it is a solid English pendant to our strong German Curriculum and enables students who return to their home country during their Secondary education to easily continue at any school while at the same time it brings us closer to the culture and language of our beautiful host-country India.
You'll also notice that we changed our logo (see above) to recognize our new accreditation and partnership with the British emblem representing IGCSE. You'll also see that we changed the name of DSC to German International School Chennai. We believe this allows for greater recognition and friendliness to all of our international parents as many of them do not speak German. Our goal continues to be focused on welcoming all International families to the school and our new name better reflects our German roots while emphasizing our English focus. The logo incorporates the English banner according to the rules and regulations of an international school.Offering a strong international curriculum for Secondary School, we also remain focused on recruiting internationally experienced staff. As we grow and as the life journeys of some of our International staff and teachers lead them in new directions, we will continue to add new talent to the team. We are looking forward to announcing more regarding new team members for next years school year. However, in the meantime we remain focused on this year's school term and will continue to announce new additions to the team as well as discuss any anticipated changes when we embark on the transition of any existing staff.
---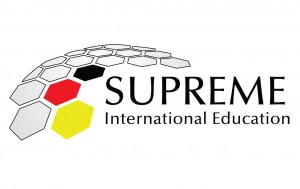 German International School is accredited by Supreme International Education as a role model school since 2012.
Supreme International Education, Singapore is a network of International schools which awards International recognition to academically achieving institutions around the world, throughout the years GIS has progressed with a sign of excellence which paved the way to be their role model school.
---
Posted on 9th August 2012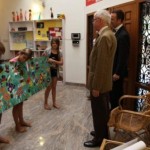 Visit of Dr. Weckbach, Consul General of Germany, at our school
Dr. Weckbach, Consul General of Germany has made a courtesy visit at our school on Wednesday, 8th of August 2012. All students, from toddler group till Secondary School prepared two musical performances for the Consul.Dr. Weckbach visited our new facilities as well as the main campus.The school advisor Mr. Thomas Pallushek and our principal Ms. Melanie Rolf discussed further steps of growth for the German International School. Both the parties are looking forward to working on the positive basis, made during this meeting.Impressions of the visit are available on the website and facebook.
---
Inauguration of the Secondary school building
Posted on 10th July 2012
We inaugurated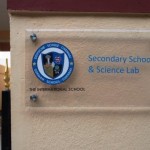 our second school building after the establishment in January 2010. The expansion was essential for the development of the school since admission for Kindergarten and Primary School has increased significantly in the past 6 months. The new school building has acquired a more spacious facility for the Secondary students as well as a physics and chemistry lab.Impressions of the inauguration function are available on the website and facebook.
---
Summer Festival at German International School 18th of May 2012
Posted on 25th May 2012
Thank you all for your participation and for making this year's summer festival special.
We wish you all happy and refreshing holidays! See you in July!Impressions on the Festival are online at "Photos".
Speech by Mr. Thomas Pallushek
---
Summer Camp
Posted on 10th April 2012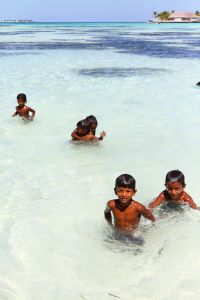 German Intern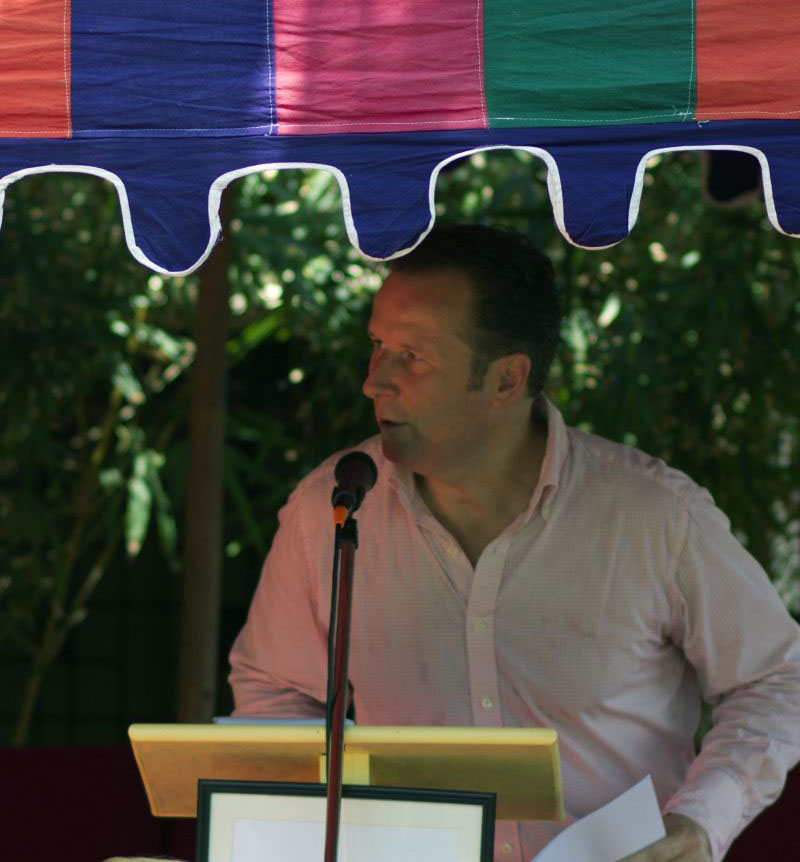 ational School Chennai is proud to inform you about the planning process for our first summer camp!As an international school, our aim is to make intercultural experience also possible beyond the classroom. For our first summer camp, we could win a local school on Maldives as a partner for a cooperative project. In partnership with Marcus Hauck, holder of the diving school "Dive Point", we are going to organize memorable, adventurous holidays for the kids! Beyond great diving experiences, we are going to broaden our minds and find out more about global warming and its impact on the Maldives. One could not envision a better place than the Maldives to combine intercultural experience, unforgettable holidays as well as an enormous learning experience about such an important topic as global warming. The atoll is providing beautiful beaches, crystal clear water as well as a unique diversity and richness of animals and vegetation.However, the crystal clear water of the Maldives is blessing and curse at the same time. 90 % of the national territory is covered by water. The majority of the over 1100 islands is located only one meter above the sea level. Another increase of the sea level as a result of the global warming could on long-term perspective flood the Maldives. During our summer camp, our desire is to raise the children's awareness for the protection of our nature. We want to explore and understand, how everybody can make a difference by changing his daily behavior. The diving experience is going to be a pedagogy approach to make experiences of self-efficiency possible and help the children to overtake responsibility for their lives as well as for our precious nature.
---
German International School Chennai as host of the Oktoberfest on 15 October 2011
Posted on 22nd September 2011
On 15 October, the German International School Chennai will have the honor to host this year's special event in Chennai – the Oktoberfest. For everyone who ever visited this world's greatest traditional festival, the party here in Chennai will be a reminiscence to the original. Others who are not yet firm with the savory food, the pleasant music, and a social atmosphere will spend an unforgettable evening.
Tickets can exclusively be purchased at the school's administration.
---
The venue is: 4/31 Kapaleswarar Nagar, Beach Road, Neelangarai, 600-041 Chennai. Inauguration of the new facility in Palavakkam on the 24th of July 2011
Posted on 27th July 2011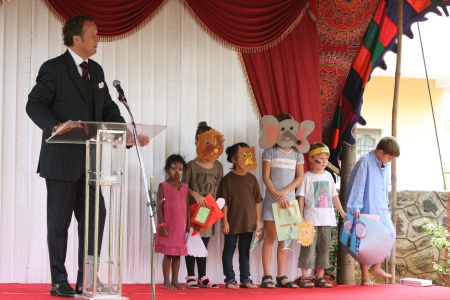 Exactly one and a half year after the official opening of the German International School Chennai we were now able to celebrate probably the most remarkable sign of the progress we did – the movement into a bigger facility. It was therefore only reasonable to invite the families, close partners and honourable supporters of politics and economics to indulge in reminiscences, share visions and joyfully follow the wonderful program that our children presented. Impressions of the event are online at "Photos".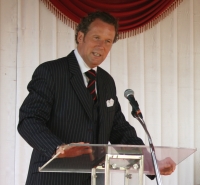 Speech of the Principal (Mr. Thomas Pallushek)
---
Visit of Mrs. Kausalya Devi at the German International School
Posted on 28th October 2010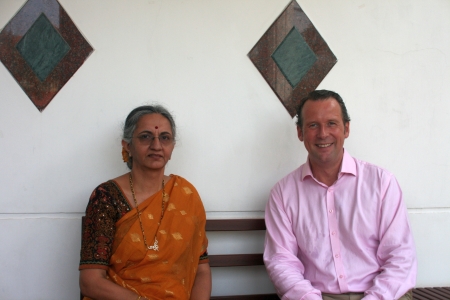 Today we had the honor to welcome Mrs. Raja M. Kausalya Devi at our school.
Mrs. Kausalya Devi is the Honorary Consul of France in Chennai. The purpose of this visit was to intensify the relationship between the French and German Community. She offered support for our further endeavors and together we are looking forward to a corporate future.
---
Mr Gopalan as our Advisory board member.
Posted on 8th June 2010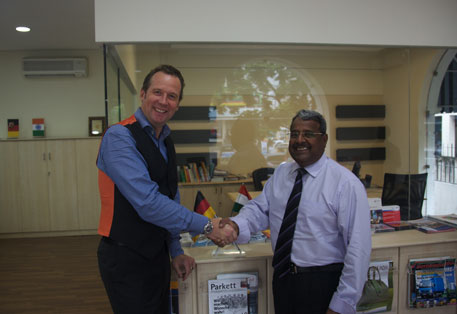 We are more than happy to gather Mr. Gopalan, director of the AHK (Indo German Chamber of Commerce), respected business expert and personal friend, for our advisory board. Mr. Gopalan with his excellent business acumen is well known and looks back on a successful relationship with Germany over the last 25 years.
He also speaks fluent German aside some other languages which is also a beneficiary. The directors Mr. Pallushek and Ms. Rolf say thank you for joining our advisory board.
---
Mr. Pechatschek won as 3rd advisory board member
Posted on 3rd June 2010
We are pleased to welcome our new member of our advisory board, Mr. Karl Pechatschek. Since May 2010 he is the new Director of the Goethe Institute in Chennai. Mr. Pechatschek looks back on a long time experience in fields of education and teaching aside other expertizes. Therefore he is a real asset for the sustainable growth of the GERMAN INTERNATIONAL SCHOOL. We look forward to a good cooperation.
---
Advisory Board
Posted on 30th April 2010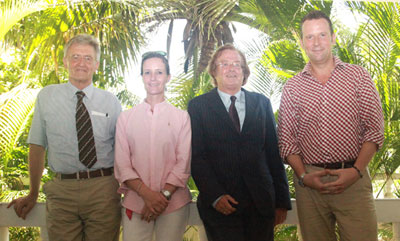 On Thursday, 29th of April 2010, we had the honor to welcome Mr. Sauerteig, Consul General of the German Consulate General Chennai, and Mr. Huber, director of the German School in New Delhi and special representative of the German schools in Asia. At a strategy meeting with the directors, Thomas Pallushek and Melanie Rolf, the founding of an advisory board of the German International School Chennai has taken place.
With great pleasure, we are announcing Mr. Sauerteig and Mr. Huber as the first board members of the advisory board of German International School Chennai.
Founding members of the Committee from left to right: Siegfried Huber, Melanie Rolf, Hans-Burkhard Sauerteig, Thomas A. Pallushek
---
German International School welcomes very first students!
Posted on 25th January 2010
Michael and Zoe are siblings within a multi-cultural background: With a graduate educational psychologist mother from South-Africa and a Danish father, who is an expert in construction erection of structural steel and cement business, the children already grow up within international, professional sphere. As an experienced psychologist, the mother of 3-year old Michael and 7-year old Zoe welcomes the idea, that the children acquire world class full educational development.We will do our best to convey their personalities to successful alumni of German International School and wish them a fruitful and joyful time at our institution while growing with us!The Principal and Team of German International School
---
Speeches from the inauguration
Posted on 24th January 2010
Speech of the Principal (Mr. Thomas Pallushek)
Speech of the Consul General of Germany (Mr. Sauerteig)
Speech of the Director of the ZFA (Central Agency for German Schools Abroad) (Mr. Huber)
---