Giving Charity
Diwali merriment at a Charity.
Our school is a large mixed comprehensive in Chennai that prides itself not only on academic success, but also on creating a school ethos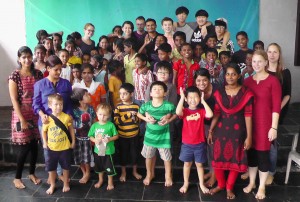 with relationships and community at its heart. As part of this, we actively encourage all students to get involved in charity/fundraising activities for both local and international charities.
Charity events for kids teach the vital traits of compassion, generosity and humanity for others. Children must be taught to share. They must be taught to think of others. One of the best ways to teach these traits is to involve children in charitable activities. Students at GISChennai take part in many charity events throughout the year, either as classes, year groups or even the whole school!
On 20th October 2014 Diwali was celebrated at a children's orphanage at the ECR, an environmental friendly safe diwali was celebrated with them.
---
Donation of useful goods for small school in the foot hills of the Himalayas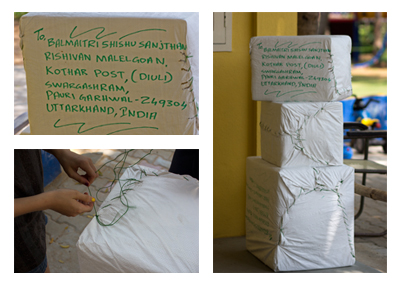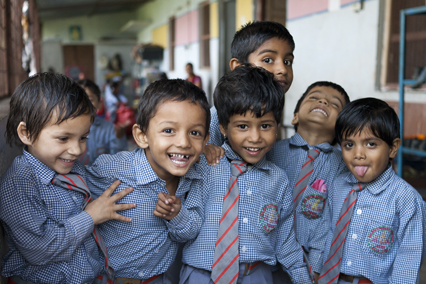 On 3rd of December 2011 the German International School invited to join the Christmas Market. All visitors enjoyed a merry evening and many followed our special request to bring needful school materials and clothes which we wanted to collect and then gift to a special project in the foothills of the Himalayas. Based near Rishikesh in the state of Uttarakhand, Balmaitri school and children's home is right now the place to study at for 140 children all around the region as well as the home for about 30 orphans. The founder, Mr. Rishi Kumar, believes that only educated children can educate the surrounding villages later and therefore safe the future of an entire region. More information can be found on the website of Balmaitri school and children's home.
The German International School and many of our parents felt that the project is worth being supported with different materials like school books, writing equipment and winter clothes which have been collected and sent to Balmaitri. We would like to thank again the supporters and encourage the readers of this article to show active interest for this unique projects which also lacks of foreign volunteers.