From Parents
Some testimonials from our Parents…
Family Mr. Radhakrishnan & Mrs.Subha Parents of Arsheeka (7) and Alka (3.5)
It is a pleasure to write this testimonial about German international school Chennai.The education at GIS allows children to enjoy all the aspects of their childhood. The highly trained teachers are caring and we are clearly witnessing a tremendous increase in my children their confidence.The education in the practical and project orientated.The teachers are identifying the potential of every single child and assisting them to grow beautifully.
My daughters are learning interestingly every day. She walks into school with pleasure and comes back home with so much joy.
We are thankful for GIS and the management. I would recommend German International School Chennai to all parents out there who are interested in providing the very best for their children.
– April 2018
---
Family Mr. Babu Anand & Mrs.Mullai, Parents of Harini (16) and Harshini (11)
After visiting multiple international schools in Chennai, we decided to go with German International School(GIS) for our children.GIS has really helped our children to adapt to a real international environment in our Chennai. GIS is not just another International School.
GIS teaching approach, staff members´ kindness to students, freedom of speech to students, freedom to think, encourage students in all platforms to bring out their best, staff members´ commitment to building the next generation of global citizens are the uniqueness of this School.
GIS actively listens to the voice of their students for continuous refinement. Be it education trip or food menu or any extracurricular activities or Project activities to brings out the best out of their students and encouraging the students to participate in state, national and international events and not enforcing them, by bringing the awareness and interest within the students. All these help in building self-esteem within each and every student. Our children are not just studying in GIS, they learn.
– April 2018
---
Family Mr. Vittal and Mrs. Merin Vittal, parents of Astle Charles (18)& Annah Charles (15)
My son and my daughter are studying at German International School, Chennai. We are glad to write this. This school is a gift to the parents. GIS creates a new world for our children, especially the teachers are providing individual support to all the students.
The classes are sophisticated and the education is benefiting our children. We saw the huge improvement in all the activities. Our children are growing into responsible adults. Our family is very happy and proud to be a member of German International School. Thank you so much to all the teachers and staffs.
– April 2018
---
Family Mr. Rafeeq & Mrs. Naseema, Parents of Fawzia (9)
It's a great pleasure that I write this testimonial for GIS.
Over the past 2 years, my daughter has thrived this environment. The school has provided a safe and comfortable environment for our child. The school spirit and the atmosphere is great. The sense of community involvement of my daughter has greatly improved.
The school engaging the students in programs and activities that encourage them to engage, question and analyse the world around them, Enrich their lives and forming a love for learning.
---
Family Mr. Karthik Sathuragiri & Mrs. Surekha, Parents of Sukriti (4)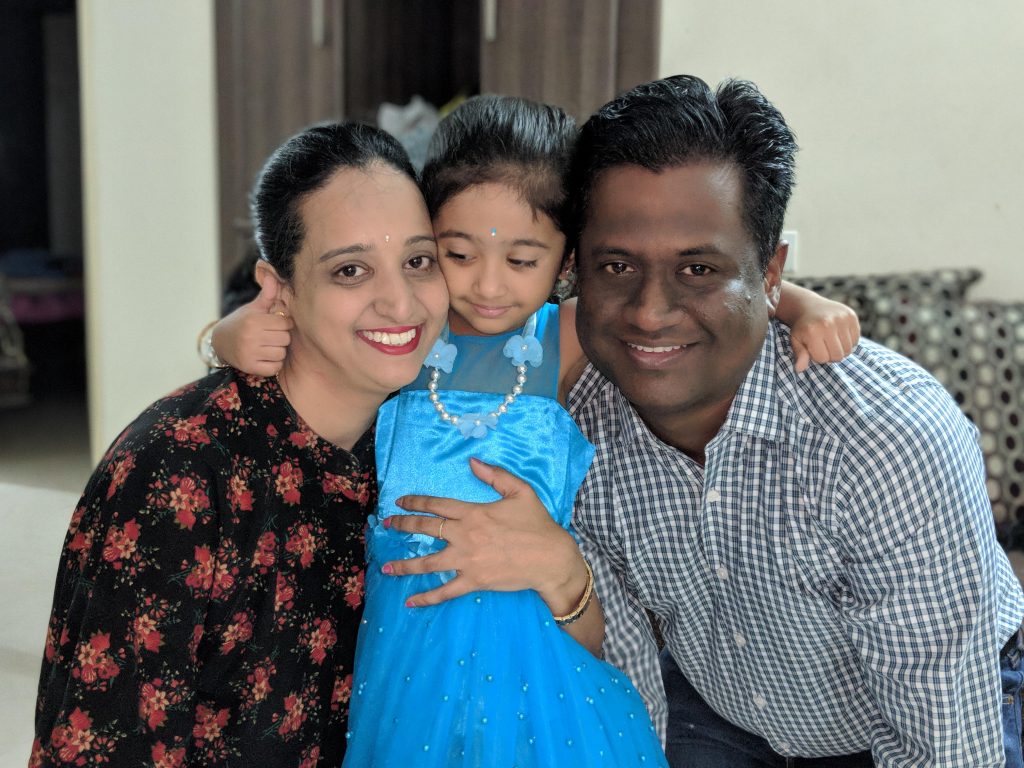 We are extremely pleased with the German International School, its one of a kind for many reasons,
1) They focus on holistic all-round education and not the run of the mill memorize system many schools have.
2) Teachers are really caring, multilingual and diverse and that shows when the little one comes back with stories and songs in many languages to share.
3) Beautiful school with a lot of greens and a swimming pool, concrete jungles kill creativity.
4) They encourage pets and kids love to grow up one with loving creatures
5) They are pure vegan and this makes kids healthy and socially conscious.
Overall very very pleased with the school and highly recommend it!
– March 2018
---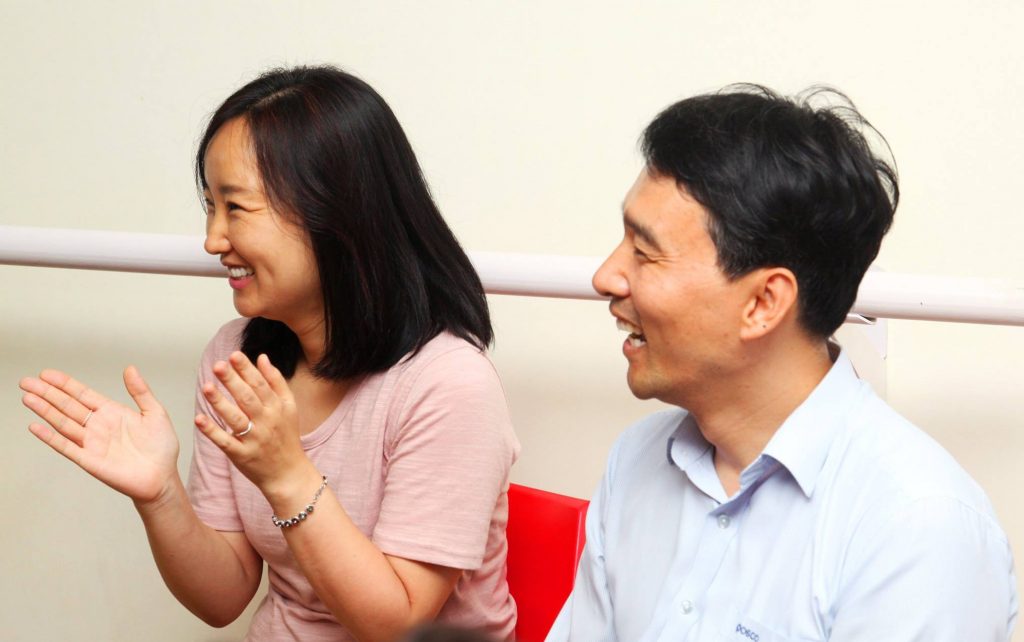 Family Mr. Kim & Mrs. Yoo, Parents of Jun (15) and Chaewon (12)
My sons Junyoung and Chae stayed at this school for a year and had a lot of growth. Thanks to well-organized programs and high-level teachers, children's English skills have improved a lot.
Especially, the children were very satisfied because the relationship between the children and the teachers was good. We would also like to thank the school for its diverse activities. If you are looking for a school for children in Chennai, I would recommend this school actively.
– January 2017
---
Family Dr. M. Thirumalai & Mrs.P. Nandhinee, Parents of Maclaurin (5)
We visited a couple of schools for our beloved son Maclaurin and German International School was the most impressive among all. The atmosphere of the school is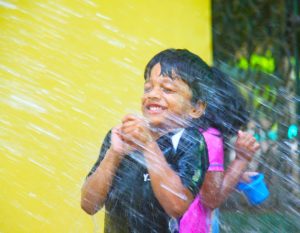 amazing. I have noticed a major difference in my son social behaviour and communication skills.
My son is happy when he arrives back home from school. The Principal, the administrator, and support staff of the school receive our son with caring and loving open hands every morning.
He walks into his classroom with confidence and a big smile. We are completely satisfied that our son is surrounded by the best-trained teachers and loving people to start his day. The teachers at GIS are constantly discovering the strength and weakness of each child. They discuss the same with the parents and give suggestions for positive parenting at home.
As a parent, we have made the right choice to enrol him in German International School. Our experience with the school towards our son education continues to delight us. We are thankful for the school and I would recommend GIS to everyone. It is a great school with perfect management and excellence in education.
– December 2016
---
Family Mr. Harimuthu and Mrs. Ramya Hari, Parents of Abirami (4)
I'm delighted to share our appreciation to GIS with you.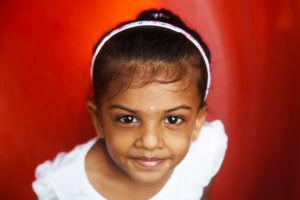 Our daughter Abirami is our world and the angel of our family. We were looking for the right place to enable her to grow independently and flourish in good health. Along the process, we came to know about GIS. This is a well-run school with great teachers onboard delivering excellent quality interactive and fun teaching for kids.
My daughter settled in from the moment she walked into the school premises and this is the first time I have had my child in a school where I have been 100% happy with everything.
My daughter loves this school. I believe a school community is successful when it earns the trust of parents and the GIS have done is the job so well. The school is taking care of my daughter more than what I expected. The warmth of all the staff has made it feel like a second home. We have a special dietary request for our daughter and the school takes special care of it and encourages healthy eating behaviours. We can feel the change in her activities and behaviours at home. Her language and social skills have also improved and she is communicative now.
We feel fortunate that our daughter is part of GIS. In her own words, "My school is amazing".
– December 2016
---
Family Mr. SenthilKumar & Mrs. Bhuvaneshvari , Parents of Bala (6) and Veal (7)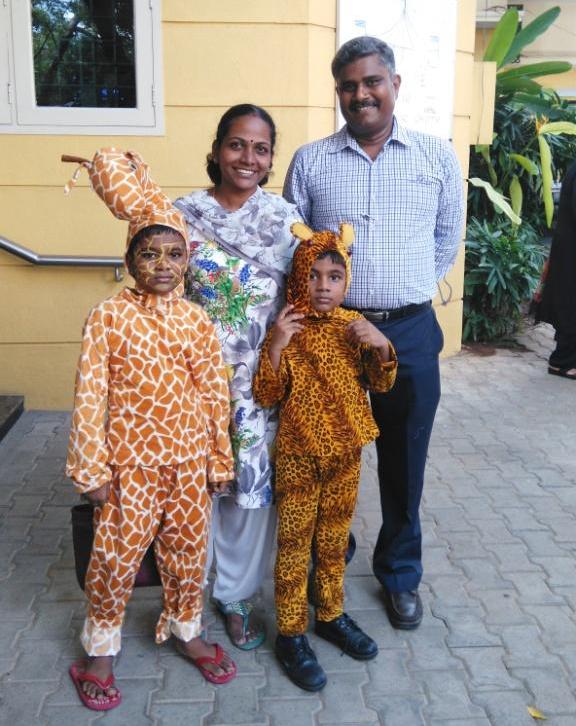 "Education brings the tremendous changes in the civilization of every generation"
As a first-generation graduate, I strongly believe that good education adds values and completes one's life that's when we decided to give the best of all to our children with the holistic education.
We found German International School Chennai during our school hunt and this is the right place to turn out dreams into reality.
German International School Chennai imparts harmony and quality education to our children and prepares them to be a holistic people to the World.
-November 2015
---
Family Mr. Ryan & Mrs. Mary Ryan, Parents of Christine (4)
When we relocated to Chennai recently, the first concern on our mind was – which school? Turns out to be a million dollar question when you're scouting for one that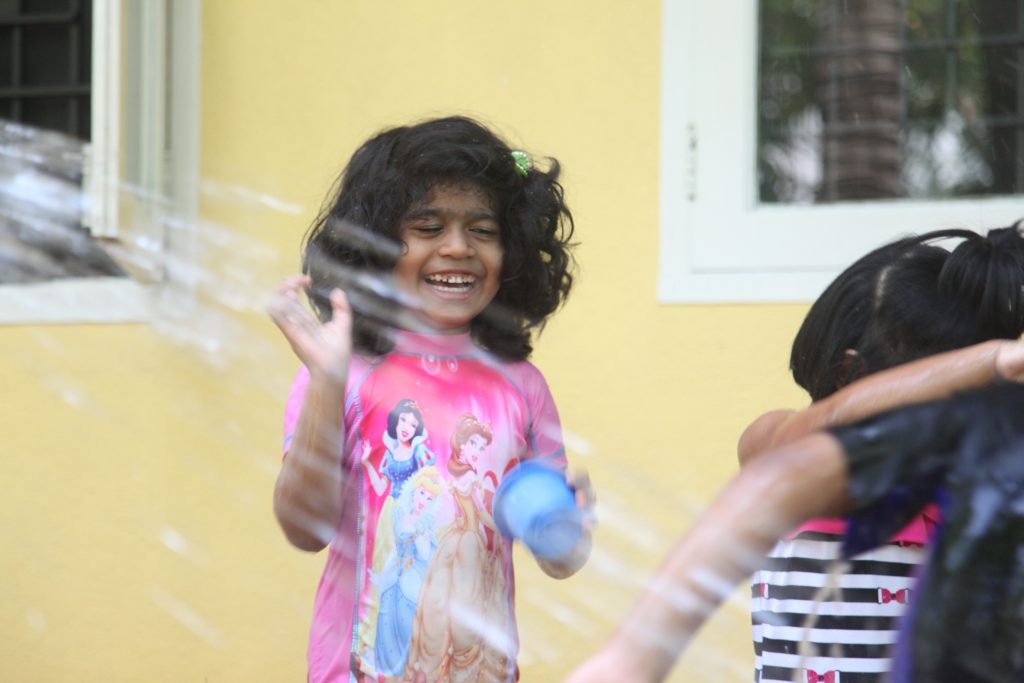 doesn't fit into the "run-of-the-mill" type schools. We were keen on sending our little Christine to a school that offered something different from the regular ubiquitous curriculum.
Something that would make Christine "want" to go rather than "have" to go. Then, German International School happened and from the onset, we knew this place was different! For starters, they follow a Play Way method of learning that's totally unlike anything that's on offer out there. This method enabled Christine to see her school as a home away from home. Pretty cool in my opinion given how finicky kids can get. In fact, it's got to a point where she prefers school over weekends at home. The Play Way method has taken away the arduous task of going through the motion of learning to merely clear tests; instead, they learn as they play and the whole approach is so seamless that if you asked my kid what she did at school, her response would be, "Played all day, mum!"
Moreover, the kids are encouraged to communicate, share and socialize with each other as well as the teachers. Due to a minimal student-teacher ratio, the kids at German International School are able to develop a personal relationship with their teacher and vice versa. My daughter's communication skills have gone up a few notches and so has her confidence.
GIS has also brought out skills in my daughter like singing and an interest in instrumental music – for instance, my girl is sold out on the drums!
The school serves quality brunch, lunch, and healthy drinks during the day and the meals are tailor-made to the kid's requirement. Christine has no taste for hot and spicy food and the lovely chef at GIS ensures the food served on her plate is mildly spiced and seasoned to her palette. There are numerous times when Christine demands the same dishes at home – that's how much she enjoys her food at school.
Overall, we are extremely pleased with sending Christine to GIS. We never imagined such a school would exist in Chennai but we are pleased and it's one of the best decisions we've made!
– September 2015
---
Family Mr. Tamilmaran & Mrs. Parameshwari, Parents of Purvin (2)

We were looking endlessly for a program that fits the needs of our son.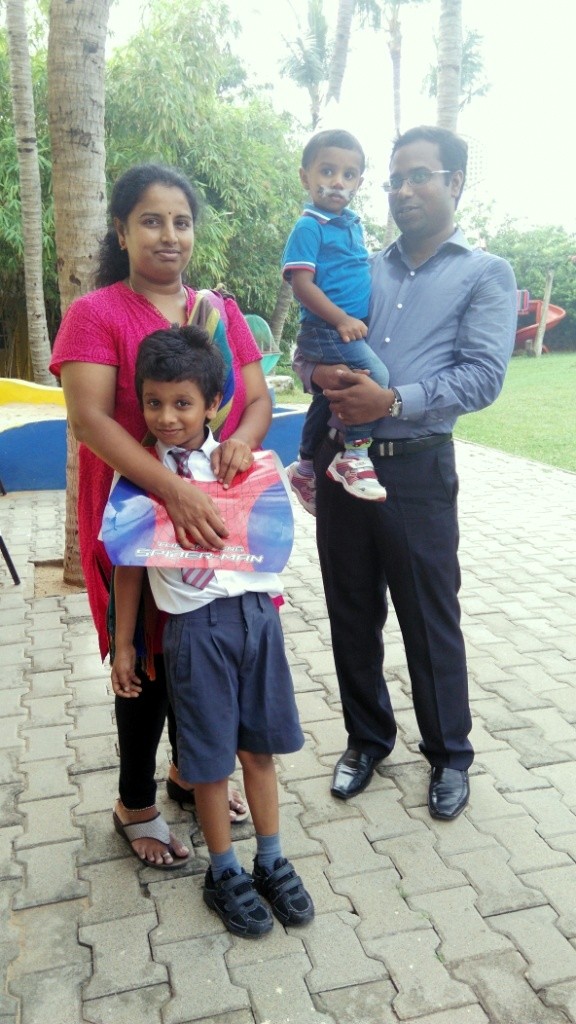 We visited GISChennai and we fell in love. Luckily he got enrolled, (the school only admits a limited number of children per group.) We were welcomed into the school like a family, which was important because Purvin is only 2 years old. After that, we felt like equal partners in finding and doing what was best for him.
In the last 2 months, Purvin has advanced wonderfully. The staff is top-notch and we have them to thank you for the amazing progress we see in our son day after day.
The professionalism and organization are a notable quality of the school. The school projects and activities (for parents & children) are running like a clockwork. (Circus Party, Sporty Beans, and colours & Shapes. )The teachers and staff are always accessible, and always available at any time.
One has to truly experience GIS to truly understand its unique qualities and abilities to meet the needs of our children. It is a remarkable place.
Our family is extremely happy and proud to be a member of this wonderful community! With such an international culture and quality, I am sure that GIS will remain as a premium school of choice for all parents for years and years to come. Thank you, GIS!
– September 2015
---
Family Mr. Senthil Kumar & Mrs. Benedicta, Parents of Nethaniah (6) & Yana (2.5)
Our two children go to the German International School. Our son is in Year 3 and daughter, in the Kindergarten.
Our son has a fabulous time in school and will not miss a day. He is making great gains in his language and since being at GIS, we have noticed a big leap in his vocabulary and his ability to think independently and have an opinion. The teacher-student ratio is small enough to make it easy to talk to teachers on a regular basis and plan the way forward for the child, both in learning and in other small things, like building confidence or behaviour concerns. Our daughter also clearly has fun at school because she will cry if she has a day off! She also has wonderful teachers who are able to meet her specific needs and are happy to work together with us and help us with our concerns.
We are really pleased to have found the school and if it was not for this school, I think the children would have found our move to India rather traumatic.
Thank you, GIS!
– September 2015
---
Family Thorsten & Evita Meyer, parents of Emily (3)
Our daughter (3) has been a student at the German International School Chennai for 2 years.
The beauty was that the school allowed children of the age of 1 year to the register. This was on huge help for us as parents and our daughter had the beauty to learn English and keep the German language as well.
Nice combination!
– August 2015
---
Family Mr. Lee Kyoung Soo & Mrs. Jenny Kang, parents of Chana (5) and Gina (4)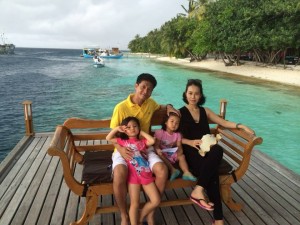 Chana and Jina were growing up with German International School, Chennai and they made a lot of memories there. Now they can speak 3 languages (English, Korean & German) and obtained global mindedness from their experiences at GIS.
Recently my daughters got admitted to Korea's top International school SFS (Seoul Foreign School). We will never forget the memories from GIS.
Thank you to all the teachers and staffs of German International School Chennai.
– August 2015
---
Mr. Alexander, Father of Ian (10)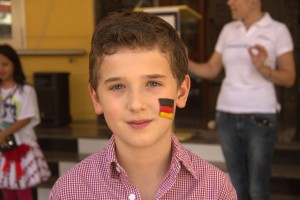 My son studied at German International School for the last three years. During this period, I have seen him grow in every aspect of his character. We especially appreciate that the school cared enough to point him in the right direction day after day for the last three years.
GIS has an immersion program that helps international children to develop all the aspects necessary to learn well and build a great foundation for years to come.
We appreciate the comprehensive curriculum and the emphasis being put on the growth and development in ALL areas – social, emotional, spiritual, cognitive, etc. The curriculum is creative, covers a wide range of interesting age-appropriate topics and is never unexciting. The School is great for children mainly because the approach in teaching takes the kids into a new world where they are hungry for more knowledge.
The school has some truly outstanding and well-qualified teachers. They are exceptionally dedicated, warm, and loving; my son was always fondly mentioning the teachers at home. It is obvious to us that each child is loved individually and valued for his/her uniqueness.
He has thoroughly enjoyed his time at GIS and has had many opportunities to experience and learn new skills. He is now continuing in Germany with the highest High School, called Gymnasium in Hamburg. But, what I truly love most about the school is that it feels like everyone there – from the principal and teachers to the other parents – knows and cares about your child's growth and well-being. It may sound corny, but it does feel like a family!
– July 2015
---
Family Mr. Maria Sundarapandian & Mrs. Reena, parents of Shawn (3)
We had our son at The German International School, Chennai. We are very pleased with the level of care that is given to our son, GIS has exceeded all of our expectations. Being first-time parents, we were very apprehensive about leaving him for the whole day, but the KG teachers and coordinators made him very comfortable to a point that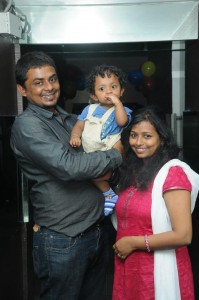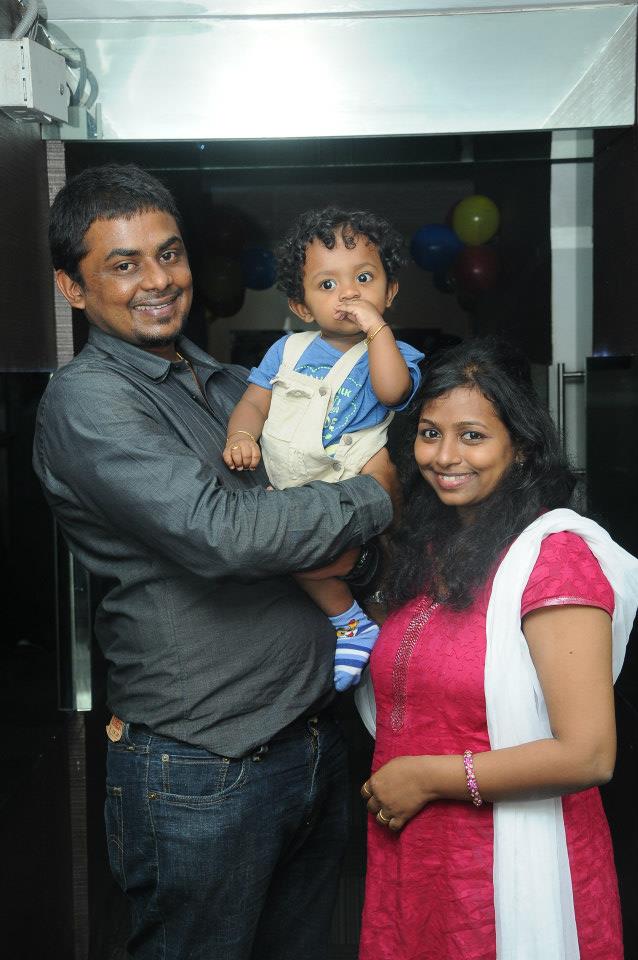 he insisted on staying and playing even after school hours. The management is extremely thorough and very professional at handling the kids, parents, and their staff.
Their staff is supportive, helpful, and genuinely care about all GIS children including ours. The KG teachers have offered advice when we have requested it and definitely met the needs of our child. The staff is the most loving group you'll ever find.
The unique & structured meal plan offered to the kids is a proof of the quality institution the founders have envisioned to build. They were very accommodating in helping us structure a food plan for Shawn and followed it up with special food prepared for him.
Above all, we saw the huge improvement in our child getting used to different cultures, accepting a foreign language which in a way moulded his overall character as a global citizen. The inter-cultural atmosphere in the school definitely helps any child grow to become a responsible, understanding and a great leader of tomorrow. We are very glad that we set a good base for my son to build his future by enrolling him in GIS. "
– February 2015
---
Family Dr. Visvanathan & Mrs. Kalyani, Parents of Mythili (2) and Halasyam (5)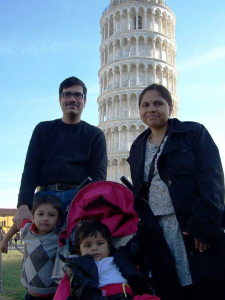 We searched and trolled the internet from England looking for options for schooling for our children aged 5 and 2. Even though many schools had "International" to their names, it was only that – a tag to their names. Not many truly followed the pedagogic principles we had experienced abroad. At the end of our long and hard search, I chanced upon the GISChennai website.
During my next visit to Chennai, I met Ms Melanie Rolf (Principal) who took us for a school tour around the premises. It was a child-friendly atmosphere, teachers with an international background and a truly international culture. I enrolled both the children and the next two years were indeed most satisfactory. There was never a day when Halasyam or Mythili felt apprehensive about going to school. In fact, there were days when the little one needed to be told that the school is closed on weekends!
Caring and friendly teachers impeccably maintained facilities and a school management which cared for the inputs from parents made it all worthwhile.
Two years have moved like a flash and the children have learned so much during the two years, enjoying the learning process and cheerfully helped by their teachers. Due to the change in my professional life, I am now moving far away from East Coast Road which has necessitated a change in the residence and school. However, we will have no hesitation to recommend this school to any prospective parent looking for a truly international school for their children in Chennai!
– June 2014
---
Family Lange, parents of Fabian (12) and Felina (5)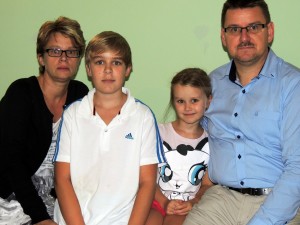 Our children are students of German International School Chennai since 1/9/2012.We did not regret our decision to choose the smallest of the 3 international schools in Chennai.
Our daughter (5) is happily visiting the facilities. Every day she looks forward to meeting her playfellows, the kind childhood educators and teachers. She is really proud to attend PreSchool group and not the kindergarten group anymore– this fact is really important for her. After the usual initial set-up problems, during which the school has been really supportive, she has settled in very quickly. A fascinating progress for us as parents is that after this short time she has started to speak English – a big advantage of the bilingual education at German International School. The educators are creative in planning the children's day – our daughter enjoys the project class and English games to the maximum.
Our son (12) is attending the 8th grade at German International School. The classes are sophisticated and the bilingual education is benefiting our child. Especially the science classes Physics & Mathematics taught in English were initially challenging. Due to the small classes, each student gets individual assistance and support and the students are supported according to their individual strengths and weaknesses. Having international teaching personnel, German International School has a special flair.
All in all, we are very satisfied, the concept suits us as parents and we hope that in 2-3 years the reintegration into the German school system will be smooth since the children are following the Thuringian curriculum.
– December 2012
---
Family Ashok/Dell'Aquila, parents of Rajiv (6)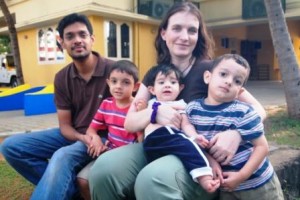 Our son Rajiv has been at the German school for one year now. We loved his kindergarten and pre-school teachers and so did he. The teachers were always available for discussions; they took the time to know him and address his individual needs. They also made sure that his transition to primary school was as smooth as possible.
What we like most about the school is that there seems to be a good balance between work and play. In primary school as well, we have good communication with the teachers. Rajiv is not under pressure to perform, but we find that he is learning a lot. He had a bit of trouble picking up German initially but now he proudly sings German rhymes at home.
Most of all, we are glad to have found a school that provides a nurturing and respectful environment.
– December 2012
---
Mr. Balaji Subatra, father of Kamali (3)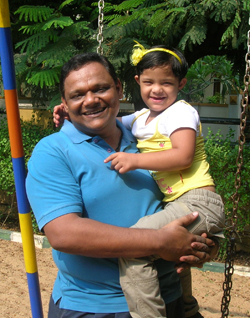 My experience with the staff of the German International School Chennai is quite delightful. Their approach from day one was that of a "process of accommodation" rather than the usual "process of elimination" practised by all the other schools.
You should be aware that Kamali is a Marginal Down Syndrome Child and needs a lot of attention and love. After visiting quite a lot of schools in and around Chennai, we found on repeated interaction with the staff members that the German International School Chennai is the perfect place for her.
Why we (Kamali's parents, paediatrician, pediatric psychiatrist, pediatric speech therapist, pediatric occupational therapist and physiotherapist) have found this school so preferable is because of the following reasons:
This school is the only school willing to give Kamali an equal place along with other children.
At German, International School children are allowed to enjoy more freedom to express themselves. The school's kids meal programme is managed by professionals who seem to be well aware of the meaning of nutritional requirement of a growing child. German International School has a unique approach to addressing the physical, mental and intellectual developmental needs of a growing child.
Our decision seems to be right, as, within 15 days of her joining German International School, we all notice a marked change in her eating, sleeping and speaking patterns.
We all are really happy about Kamali being at the German International School and thankful for the staff taking such nice care of her. We can only wish that more such children get the same kind of opportunity to experience.
– January 2013
---
Family Tartler, parents of Johanna (2)
During our look-and-see trip, we visited several kindergartens in Chennai. We then decided to choose German International School, because the concept fits our requirements for good child care best.
We were very happy that our daughter Johanna, despite this great change of our move to India, was enjoying her time at kindergarten from the beginning. By now she picks up English more and more and tries to speak short sentences in English.
We are very grateful for the loving care provided by the kindergarten staff.
– December 2012
---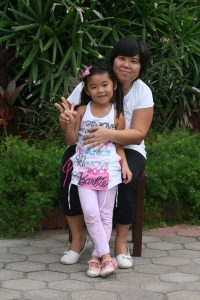 Mrs. Soyoung Lim, mother of Ara (7)
Ara attended an Indian international school before changing to the German International School.
She always was a very wild child who could not sit calm for a minute and hardly did what she was told. Now she is making good progress, in her behaviour as well as in school.
She already sings German songs and talks English at home. Ara loves her teacher, Mrs. Anne, very much. It is the first time that she enjoys going to school.
Personally, I learned that one should be brave enough to make a change.
---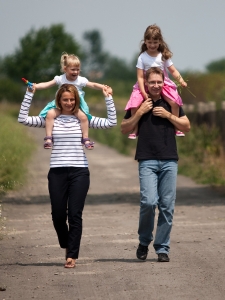 Mr. Oliver Hellwig, father of Lena (5) and Natalia (2)
I never thought our two daughters would adapt so quickly to our new life in India. The German International School has been a key contributor to that. Day after day I am impressed about their learnings which they obviously gain with a lot of fun. Lena, at the age of 5, has very quickly picked up English as a new language.
Just after 3 months she understands a lot and can express herself in easy sentences. Natalia who just turned 3 years before we came to India did not speak much German. Her first language was Polish because we lived in Poland before. Now she is fluent in German and starts to follow Lena on her English path – Two true international girls at the German International School!
---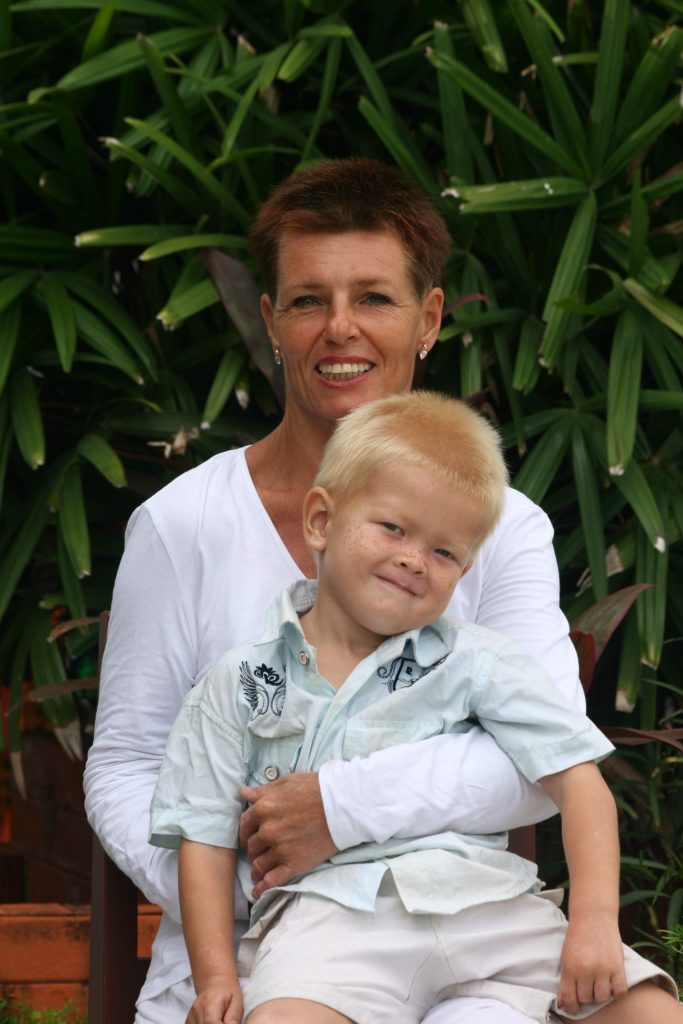 Mrs. Outi Parviainen, mother of Benjamin (5)
From the beginning on I was attracted by the lovely designed rooms and the warm-hearted manner of the teachers. Even it was the first time to stay away from home for our youngest son I felt confident at once.
Needless to say that my expectations have been more than met! Benjamin changed from our very shy little son to a lively and enquiring boy who cannot wait to get to the kindergarten every morning for playing with his friends and exploring the mysteries of life together with the teachers.
It is so good to have the German International School!
---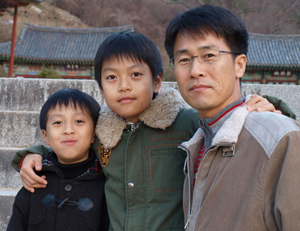 Mr. Kyung Hwa, father of Se Hun (5) and Chang Ik (3)
Within the first time in Chennai, we felt that it might be difficult to find the right school for our sons. Lately, we visited the German International School Chennai and found it as a healthy and suitable place. In a short time, Se Hun and Chang Ik made a lot of friends from different countries. Along with this and the very good educational approach, they improved their English remarkably. We as the parents like the school's familiar and open-minded atmosphere a lot. The children can move and develop freely under supervision and guidance of their teachers. It is a true advantage for our sons to be at the German International School Chennai.
---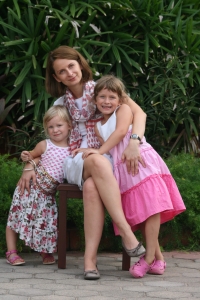 Mrs. Kasia Hellwig, mother of Lena (5) and Natalia (2)
We have both of our children in kindergarten respectively pre-school at the German International School.
Lena is well-prepared for primary school so that she might join her first class earlier than planned. I am very proud of her and thankful to her teachers.
Natalia will follow her sister in due course, I am sure. It is already so relieving to see how Natalia joined and enjoyed her kindergarten group that fast.
---
Mr. Chang & Mrs. Jeong, parents of Seohyun (5)
We are very much glad to say something about your website that is a gift to the parents. Parents like us are in a bound of worries of children always. The present world is moving in such way. Your website really is a remedy for this though. And you created a separate new world to children. In this world, children enjoy being very much. They can educate themselves without strain. Happy and healthy children can achieve everything in their life. Children are the gift of God and Childhood is the most unforgettable and happiest span in one's life.
The educational programmes, games, art, music and kid's movies promote and encourage the child's educational achievement. It is very difficult to choose such a right school for children nowadays. My belief is that children are learning for life and not for exams alone. They should have some fun while learning. And your school fulfils all our need. I can happily add more and more about your school and website but art is long and life is short. As per our knowledge, the German system of education is one of the best and strongest systems in the world. We believe your pedagogical approach in teaching will assist our child in strengthening her potential and coach to the highest extent.
---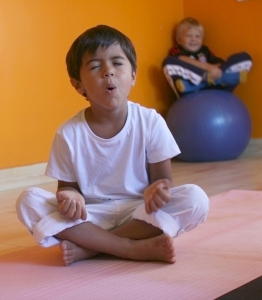 Family. Anitha & Mr. Tim Kaschura, parents of Neel (3)
Our son Neel joined the German International School almost from the very beginning, right after the inauguration.
Being an Indo-German couple, we are very happy to give our son the chance to get more into the German culture and its schooling system with modern teaching methodology being appropriate for children.
In case we shift to Germany our son will be best prepared to continue schooling at a high level or visit one of the German universities.
Neel himself mostly enjoys being with other children from various countries and especially the cooking classes with the German chef Mr. Mirko.
---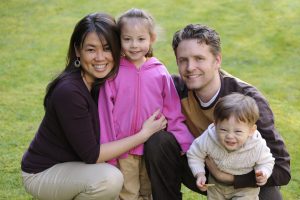 Family Schröder, father of Yvonne (4)
"We can't say enough good things about German International School Chennai. I don't know if all private schools are so good, but you have exceeded our expectations and justified our choice. I would have liked to have had the opportunity to go to German International School Chennai. My daughter loves this school.
German International School Chennai has definitely been an incentive for us to extend our stay in India. The high standards maintained, coupled with the individual attention afforded to students are remarkable.
As our daughter is about to leave GIS we would like to thank all the staff for their hard work, commitment and dedication in teaching her and helping her to become the confident, balanced and happy child that she is."
---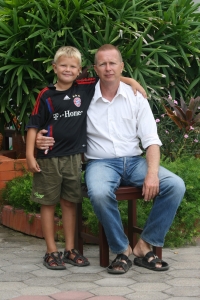 Mr. Hari Parviainen, father of Hari (8)
Our son Hari was born in India but he has European roots. Someday, he will live and study in Germany or Finland and therefore he needs to be prepared. We are more than thankful to have the opportunity to send our children to the German International School where aside an excellent private teaching also values like honesty, integrity and self-confidence are taught with love and understanding. What is an additional plus – the German in-house chef prepares fresh vegetarian food for our sons. This all is what makes the difference.