Our Partners
December 2017, Cooperation with Weltverband Deutscher Auslandsschulen!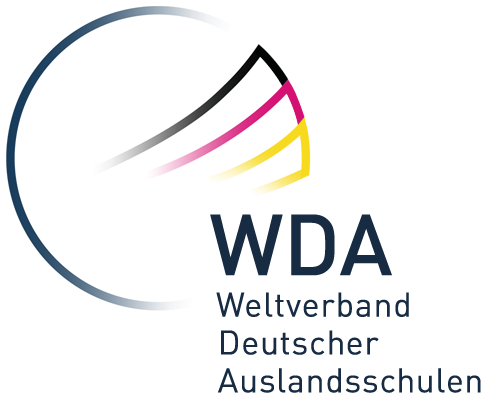 German International school Chennai is now a part of the World Federation of German Schools Abroad/Weltverband Deutscher Auslandsschulen (WDA)!
The World Federation of German Schools Abroad (WDA) represents the interests of the German Schools Abroad vis-à-vis the German politics, economy and society with the objective to ensure in the long term the quality of the schools and to foster the extension of German language and culture abroad in the meaning of international understanding.
The benefits of this cooperation will include,
Protectability and competitiveness of the German Schools Abroad.
Improvement of the continuousness in the financial sphere and personnel department.
Promotion of its intercultural competence.
Strengthening of German graduations in the international relationship.
Increasing its popularity level.
Intensification of its exchange of experiences and knowledge between the school members.
We thank Weltverband Deutscher Auslandsschulen in advance for the support of our efforts and look forward to a prospering partnership with them!
---
November 2017, Association with Academy of Educational Research and Teacher Education (ABL)/Goethe University Frankfurt
German International School Chennai is delighted to announce partnering with the Academy of Educational Research and Teacher Education (Akademie für Bildungsforschung und Lehrerbildung – ABL), the international section for teacher training at the prestigious Goethe University Frankfurt am Main/Germany.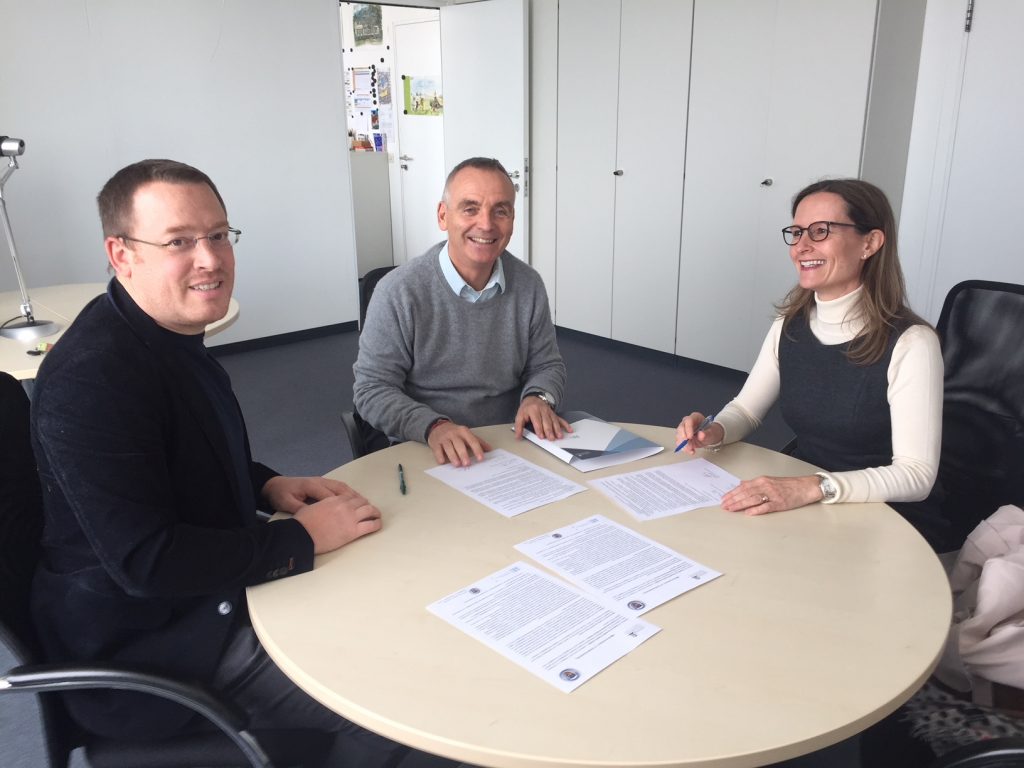 Founded in 1914, the University is named after the preeminent figure in German literature and most celebrated son of Frankfurt, Johann Wolfgang von Goethe, who also made a major contribution to the sciences. German higher education.
Since the inception, Goethe University is deemed as one of the best research universities in Germany with a strong commitment to interdisciplinary approaches. The University is particularly well regarded for its work in medicine and physics as well as highly applicable contributions to economics and business administration.
Due to the continuous high number of students in the field of education (almost 14 percent of the 46,867 students are prospective teachers who can choose from a range of subjects), a new faculty was founded in 2005, the so-called Academy of Educational Research and Teacher Education (ABL) whose focus lies in innovative approach to research and teaching. For more information, please click here.
After one year of successful cooperation, German International School Chennai is extremely honoured to sign a Memorandum of Understanding with ABL on 2nd of November 2017. Through this cooperation, we will continue to work closely with the university to recruit the best talents to join the GIS teachers' team and to initiate students'/teacher's exchange for a cross-border knowledge transfer.
We look forward to a fruitful and long-lasting collaboration.
---
September 2017, Association with Center for Teacher Education/Ludwig-Maximilians University Munich (LMU)
We are proud to announce that we have officially associated with the Center for Teacher Education of the internationally well known LMU in Munich/Germany, which is one of Germany's as well as one of Europe's most prestigious universities.
Founded in 1472, the University of Munich is Germany's sixth-oldest university in continuous operation officially named Ludwig-Maximilians-Universität by King Maximilian I of Bavaria in his as well as the university's original founder's honour.
With 35 Nobel laureates associated with the university, it ranks 17th worldwide by a number of Nobel laureates. Among these were Wilhelm Röntgen, Max Planck, Werner Heisenberg, Otto Hahn and Thomas Mann. Pope Benedict XVI was also a student and professor at the university.
The LMU has recently been conferred the title of "elite university" under the German Universities Excellence Initiative.
Through this cooperation, the university enables its students to strengthen their foundation of academic theory and gain practical expertise in a state of the art international environment, following a student-centered educational concept emphasising on social and environmental awareness.
We look forward to an exciting cooperation with an inspiring exchange of knowledge in educational theory and practice.
---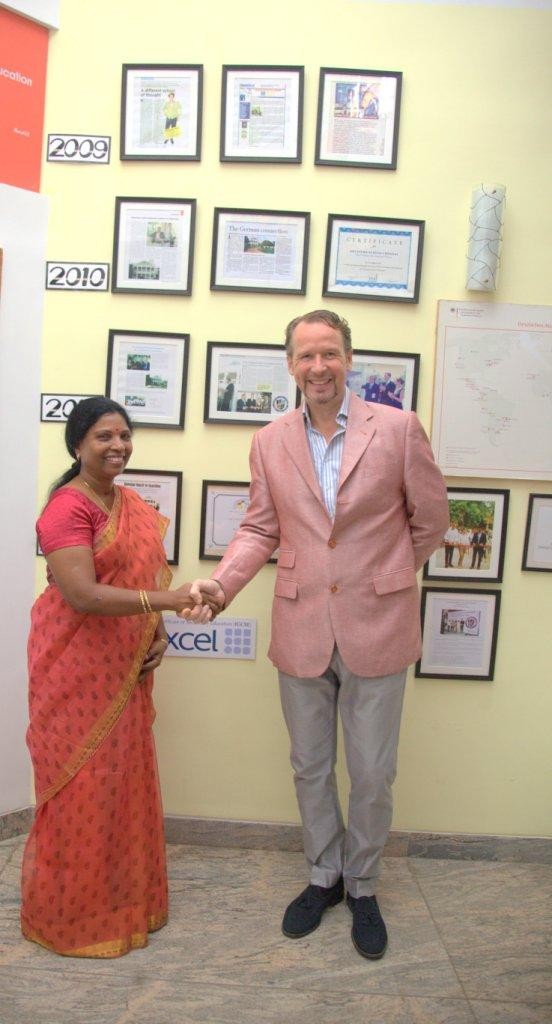 October 2015, Appointed Mrs. Sivakami Palanimuthu as a Chairman of the Advisory Board:
We're honored to announce that Mrs. Sivakami Palanimuthu, a former Indian Administrative Service (IAS) officer, and India's first Dalit women novelist with 28 years of prominent legal and government experience, is the new Chairman of the German International School's Advisory Board. Her appointment is effective October, 20th 2015.
A pioneer in a number of areas, her leadership, talent and expertise in many sectors will bring a wealth of knowledge and guidance to our school's management structure and processes.
Mrs. Sivakami Palanimuthu is a sharp thinker and a dedicated activist who demonstrates passion and tenacity. Her journey from Tamil Nadu took her to Tokyo to serve as regional director of the Indian Tourist Office. Mrs. Sivakami Palanimuthu traveled to foreign countries on Government missions and brought back varied experiences that could be molded the Indian way. She served the Government of Tamilnadu and Government of India for 28 years until her voluntary retirement in the year 2008.
Later, she took an interest in politics, education and social reform. She strongly believes that the advancement of the human race through which Education and Philanthropy could combine to benefit mankind. She is a prolific writer and has written several books. She also makes regular appearances on TV and radio, advocating and championing social justice and equality.
Mrs. Sivakami Palanimuthu is a passionate leader who sees all parts of her life's work — in which the professional and personal are inextricably linked by passion — as equally important and stimulating.
She strives for the betterment and empowerment of the community through education as she brings a wide array of experiences in the administrative and operational aspects of running a school.
---
September 2015, Association with Peekaboo, Ms. Garima Agarwal
Founded in 2005, Peekaboo is the expression of Ms. Garima Agarwal. Her passion for aesthetics, children, belief in adding value, meaning and a little bit of pop!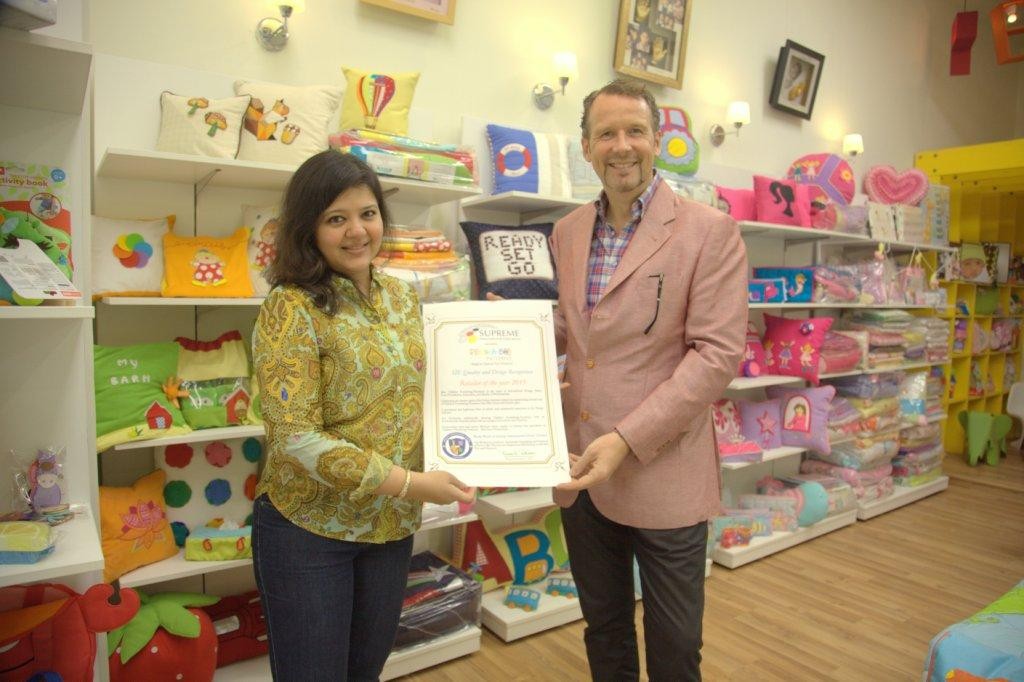 Peekaboo is a complete living/growing solution, which includes Furniture design, Furnishings design and a wide array of accessories, tying a room concept into a lovely story. Keeping in mind the safety of children, our furniture follows a science to making a space comfortable such as rounded edges, non-toxic paints, ergonomics etc.
Pioneers in customized furniture and furnishings and accessories for children of all ages, They believe in following a design process that involves the littlest of details for their littlest of customer needs.
Peekaboo strives to satisfy the quiet, the naughty, the bold, the beautiful, the artist, the scientist and all the work in progress human beings and are a part of their exploratory journey! Their furnishings are child-friendly and durable, boast an array of collections, crafted from various materials and techniques; appliqué being one of our crown jewels.
'Retailer of the year 2015' was awarded by the Supreme International Education, Singapore for Peekaboo's International design, safety, user-friendliness, innovation, quality of workmanship and being an outstanding brick- and mortar Children furnishing & furniture shop in Chennai.
Their designer's studio is located at 16/47 Kasturi Rangan Road, Alwarpet, Chennai 6000 18. Tel. no. +91 44 24992365
Their exclusive showroom is located at 1st Floor, Phoenix Market City Mall, Velachery, Chennai
---
August 2015, Mr. Radhakrishnan Iyer – New advisory board member appointed.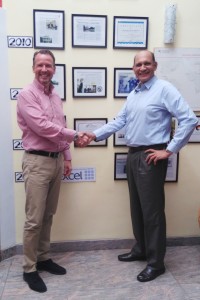 It's an honor to welcome Mr. Radhakrishnan Iyer who is joining the other esteemed members of our Advisory Board. Mr. Radhakrishnan Iyer is the Managing Director of Premium Lifestyle Properties Pvt.Ltd. He also serves as a Director of Shakthi Udyog Ltd and Lifestyle Residences.
He has been active in the community as an involved member of the Madras Cricket Club, Madras Boat Club, Cosmopolitan Club, Madras Gymkhanna Club, Gandhi Nagar Club, Madras Race Club, Kodaikanal Golf Club, Kodaikanal Club.
As a School's Ambassador, Mr. RadhaKrishnan Iyer will serve as a bridge between the School Management and the broader business and academic communities. Mr. RadhaKrishnan Iyer is sharing a keen appreciation for the mission of GIS. He believes, "A good quality education is one that provides the next generation with the capabilities they require to become economically productive, develop sustainable livelihoods, contribute to peaceful and democratic societies and enhance individual well-being."
We are excited to welcome Mr. Radhakrishnan Iyer to the Advisory Board and believe his guidance and support will help us achieve our mission. We humbly appreciate his valuable advice on strategy and policy which plays a critical role in the school's development by offering top-level connections and collaborations.
---
July 2015, Association with the Down syndrome federation of India.
There isn't a single aspe

ct concerning education that GISChennai hasn't touched. In the sphere of educating special needs children, our mission is to ensure that every child has an access to a formal education in an appropriate environment and we are willing to provide all the support services necessary for academic excellence and all-round development.
For GISChennai, 'Inclusive schooling' is an educational movement that stresses interdependence and independence, views all students as capable, and values a sense of community. "Inclusion" does not simply mean the placement of students with disabilities in general education classes. This process incorporates supports fundamental change and addresses the individual needs of each child. As such, effective models of inclusive education not only benefit students with disabilities but also create an environment in which every student, including those who do not have disabilities, has the opportunity to flourish.
 German International School is proud to be associated with the Down syndrome federation of India. Down syndrome federation of India was established in 1984. They have not only grown as a day-care center but have also achieved milestones, touching lives and making a difference to thousands of children who now find themselves leading a better quality of life.
The team of experts from Down syndrome Federation of India, not only apprise the parents and families of the current trends and treatment plans, but also offer variety of support services such as counselling the distraught families, training children to overcome their shortcomings, providing physiotherapy, and speech therapy, and spreading awareness about Down syndrome etc.
The Services at the Down syndrome federation of India are for infants and toddlers birth to three years, with developmental delays. Their vision is to facilitate a nurturing and supporting environment both within the family and in the society for individuals with Down syndrome and the mission to provide a long-term rehabilitative, supportive and therapeutic service for individuals with Down syndrome. The Federation is located at New No 11, Old No . 6, Justice Sundaram Road, Mylapore, Chennai – 600 004. South India, Phone : +91-44- 4211 2249
---
April 2015, Association with the Champs Tennis Academy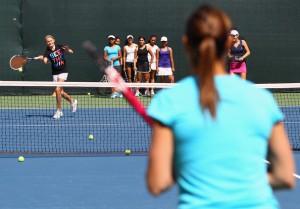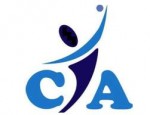 The Champs Tennis Academy situated in Neelankarai has been popularizing the game of tennis in and around the locality for the last 7 years. Playing tennis regularly has many health benefits associated with it. It's equally mental as it is physical, therefore promoting both strong psychological and physiological developments that's why German International School has partnered with Champs Tennis Academy to provide the benefits of tennis to the children.
The tennis coaching program is managed by: T.V.Hemalatha and Mr.V.N.Prem Prakash as partners along with fitness coach Mr.T.V.Basker and two assistants Mr.Doss and Mr.Hari. This academy provides coaching 6 days a week i.e. Monday to Saturday between 4 and 7 PM to the enthusiastic students aged between 5 to 19 years.
---
January 2015, Mr. Satish Jupiter – New advisory board member appointed.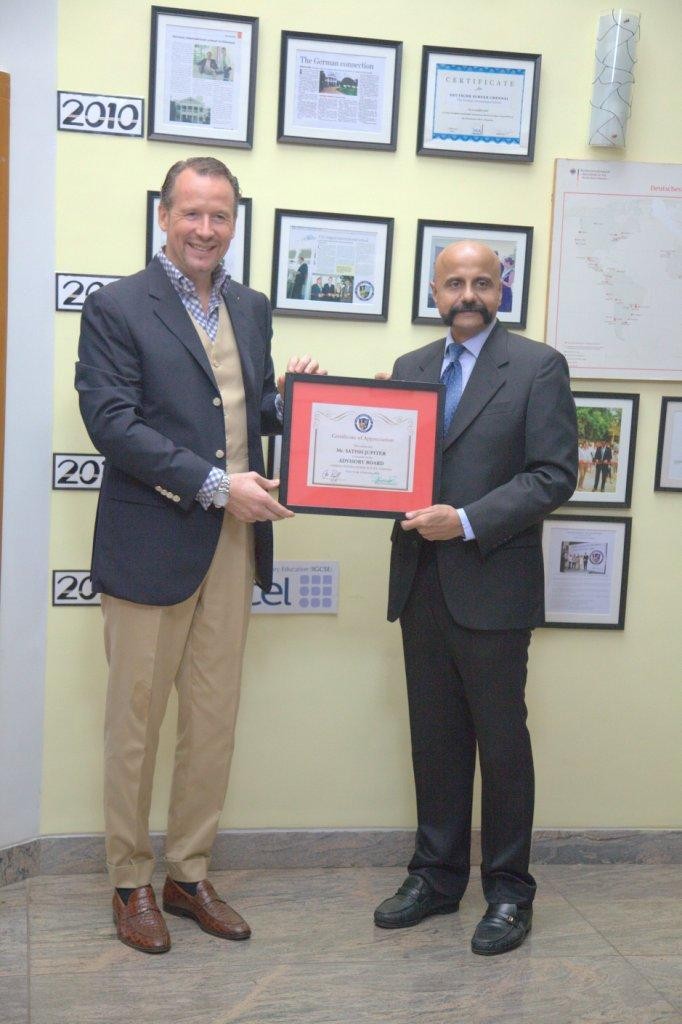 GISChennai is pleased to announce that Mr. Satish Jupiter (Jupiter Events) is a part of our Advisory board. Mr. Satish Jupiter is a successful entrepreneur who has taken his company to the height of a well-known industry. His skills and knowledge are unparalleled in the field of work, his experience will be a great asset to us as we move forward with him as part of our Advisory board. He will be a huge guiding force in taking the institution to new heights. GISChennai is lucky to have such outstanding personalities.
This alliance joins two organizations that are committed- to share a vision for helping children discover and harness the power of quality education as a means to improve themselves, their communities and their countries. We look forward to your continued partnership and commitment as, together, we build a better future for our children.
---
October 2013, Association with Global Health City, Chennai.
Posted on 18th October 2013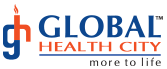 Global Health City is a Multi-Specialty hospital located at 439, Cheran Nagar, Perumbakkam, Chennai. Besides their dedicated International Patient Assistance Centre, they will also provide following privilege services to the GIS Parents and their Family members.
On 15th October 2013, GISChennai organized a free dental camp and awareness campaign for the children on the school campus.The main aim of this programme was to detect any dental problems in their incipient stage and to treat the condition before the problem aggravates and also maintaining oral health to all the children and regulating the spread of the dental problems and to stop any new problems from cropping up. Doctors from Global Health City individually inspected all our students and dental reports have been provided to them respectively. We are looking forward to a good corporation with Global Health city.
---
October 2013, partnership with Park Hyatt Chennai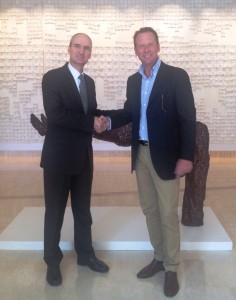 Mr. Christian Wurm and Mr. Thomas Pallushek, both being German citizens with global minds are delighted to present this partnership between German International School and Park Hyatt Chennai.
Park Hyatt Chennai is a 5-star luxury hotel, situated at Velachery Road is the premium brand of Hyatt Hotels Corporation. Park Hyatt Chennai gives you a sense of tranquility and serves as a serene sanctuary in the core of a bustling city, their restaurants offer a vibrant gastronomic journey across the culinary capitals of the world and the focus is on extraordinary cuisine in a distinctive setting.
This new connection between German International School and Park Hyatt will offer special privileged benefits for our parents and partners. With the authorized card from German International School, Park Hyatt Chennai will be able to provide exclusive offers to the parents and partners of German International School.
Thank you, Mr. Christian Wurm, General Manager of Park Hyatt Chennai for being a partner with the German International School in Chennai
---
April 2012, Partnership with Dive Point Guraidhoo, Maldive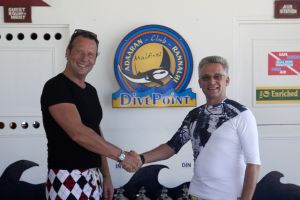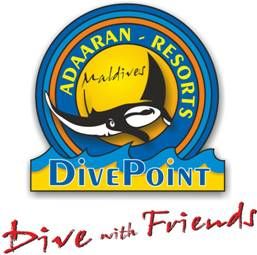 We are delighted to inform you about our school's new partnership with Marcus Hauck, managing director of "Dive Point" providing a diving school, accommodation and a travel agency for tourists on Guraidhoo, Maldives.
Meeting on the Maldives, Mr. Pallushek and Mr. Hauck soon became aware that they connect well and that setting up a partnership will be beneficial for both their companies. We thank Mr. Hauck for offering a discount for students and parents of German International School Chennai.
We are looking forward to a productive partnership starting with a matter close to the heart of both partners – the Summer Camp which is laying this year's focus on the impact of global warming on the Maldives.
---
October 2010, Mahindra First Choice as the new partner for our school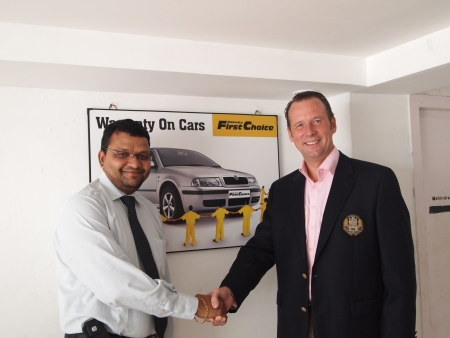 We proudly present our new partnership with India's Largest Multi-Brand Used Car Company – Mahindra First Choice Wheels Ltd. General Manager Suresh Kumar announced that all employees and students' parents and partners of the German International School can make use of a financial advantage when buying or selling a car at their showroom at
Mahindra First Choice Wheels Ltd
New No. 4, Old No. 9,
Nawab Habibulah Avenue,
Cross Street,
Chennai 600006
Tel: 28227863, 28227864
Furthermore, Mahindra First Choice Wheels Ltd will give assistance with the financing as required. We thank Mr. Suresh Kumar, for being a partner with the German International School in Chennai. We are looking forward to a good corporation.
---
June 2010, partnership with: The Sheraton Park Hotel & Towers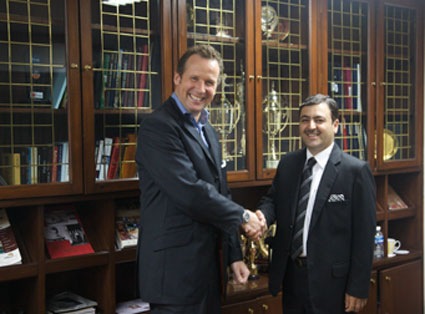 We are proud to announce that we have been able to gather a very interesting partner to our network not only for the benefit of our parents and partners. The Sheraton Park Hotel & Towers is one of the leading 5 Star Hotels in Chennai and is looking back on a well-known history. The outstanding charm of a colonial interior design mixed with a modern metropolitan reality is an establishment in Chennai's society and it will be for the future also for the parents and partners of our school.
The Sheraton Park Hotel & Towers as a 5-star hotel is a member of the ITC Group and offers a lot more than you expect. The Hotel is only 12 km away from the airport and 16 km from the German International School.
You as a parent or partner of the German International School are able to get special offers at The Sheraton Park Hotel & Towers. Do not hesitate to ask our administration to support you with the needful passcodes. Thank you, Mr. V. Razdan for being a partner with the German International School in Chennai. We are looking for a prosperous future for you.
---
Member of IGCC
Posted on 21st March 2010
The Indo-German Chamber of Comm

erce (IGCC) is a German foreign Chamber of Commerce (AHK). The Indo-German Chamber of Commerce is the largest binational German foreign Chamber of Commerce as well as the largest Chamber of Commerce in India.
The Indo-German Chamber of Commerce is co-operating with the German Chambers of Industry and Commerce (IHK) as well as with the Association of German Chambers of Industry and Commerce (DIHK). GIS is a member of Indo-German Chamber of Commerce Chennai since 2010