Principal's Message
Dear parents, students and friends of the school,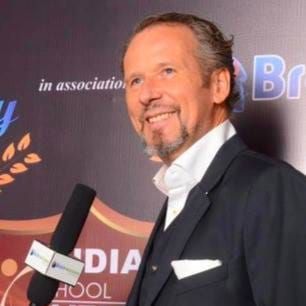 We are here for a reason!
During difficult times we need to make different decisions, in order to keep track of our goals.
That's why I am glad to be back to India and since Germany has dramatically changed in the last month – and not for better. But there is some bright light on the horizon.
After two and a half years of intensive research with International schools and universities in and out of Europe, I've been able to figure out what's best for our national environment in India and accordingly strike a new path related to the current circumstances.
Our Goal is to catch up the pace of international standards when it comes to schooling. There has been a quantum jump of development in the educational field due to the latest insights of recent brain research results. Prof Hueter the spearhead of an educational reform has disclosed different approaches in the schooling system – this is the time to catch up the new tools to unleash the most of it for our students.
Creativity was always lying in our focus, but there has been some new tools to stimulate this in our fostering´s. We will have the power to do so.
The challenge of what we are right now facing is the fast development of artificial intelligence which was ignited by ourselves. In order to stay ahead, we need to focus on the biggest asset of human mankind – which is our CREATIVITY. Equipped with this tool we are able to solve future problems. The help of our own free mind of thinking, our will power and creativity is one infinite source that allows us to create our own path of sustainability. Considering to be responsible for nature and any form of being.
This School with its small sized classroom will guarantee this progress in our children at GERMAN INTERNATIONAL SCHOOL. We are proud to be able to point out that our School of different thoughts is the only school right now who was able to achieve this.
We look forward to your unprecedented support in order to conquer the world for a better place without the help of artificial intelligence!
Stay focused and be with us
Thomas Pallushek